EXORDIUM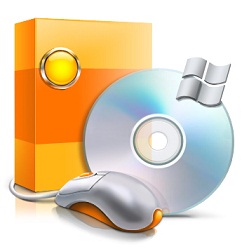 Piracy is a grave offense under the international law. Software piracy is incrementing day by day due to the point of satisfaction of people's need through software. Software is highly expensive in nature. Being emanated from the intellect of the humans, it has got exclusive rights under the title copyright. Software can be defined as copying and use of software without proper license from the developer. Operation of a single user license by multiple users or loading the same in multiple sites shall contribute software piracy. The article shall be exclusively dealing with software piracy in Indian, law governing software piracy, kinds of software piracy, consequence of piracy through analysis the famous Indian case.
KINDS OF SOFTWARE PIRACY
End User Piracy: It is the unauthorized reproduction of copies of licensed software. As earlier said use of single license or its loading to multiple systems may constitute end user piracy. End user may be the customer, agents or workers in that Software Company or office. A developer cannot be a pirate of his own software.
Software Counterfeiting: Counterfeiting is an offense which is committed by making imitations of the original article or substance. Software counterfeiting is therefore an offense.
Internet Piracy: It is nothing but the unauthorized downloading of software over internet. Any kind of software piracy through internet constitutes internet piracy.
Indian Software Piracy laws
The copyright amendment Act 1994 clearly specifies the rights of copyright owner, rights of user to make backup copies etc. S.63 of the Act penalize copyright infringement (Software Piracy) by imposing minimum imprisonment for the term of 6 months which may extend to 3 years and fine of Rs. 2,00,000. S.63 B punishes a person who knowing uses the infringing software. S.64 empowers a sub inspector of police or above to seize infringing copies without warrant.
Punishment under IPC is available against those webmasters whose pirated website offers free download or in exchange of uploading programs. It is governed under section 120-B read with 420. Counterfeit software may be a forged electronic document and the act is an offense punishable under ss.468 and 471 of the Penal Code. Online auction site offering counterfeit software is dealt and punished under s.120B IPC read with S.3 of the Copyright Act 1994.
Information Technology Act 2000 punishes a person who has committed offense under s.43 i.e. assisting a person to counterfeit software or any electronic document with the penalty prescribed in the same section. S. 66 say about prosecution of the software pirates and penalty thereof. A company or firm committing modus operandi is dealt under s.85.
S.132 of the Customs Act can be applied against importers importing pirated goods.
Indian cases on Software Piracy
Microsoft Corp v. G-NET Technologies (2011): Plaintiffs have filed suit for permanent injunction restraining infringement of copyrights, delivery up, rendition of accounts of profit and damages. The court held that the plaintiffs are entitled to Rs.2 lakh as compensation.
Microsoft Corp. v. Mr. S. Sarkar (2013): In this case the court unanimously held that the plaintiff is entitled to compensation of Rs 5 lakh and cost of the suit for the infringement of copyright by the usage of plaintiff's unlicensed software.
Microsoft Corp. v. Mr. Ganesh Wakode (2013): The court held that the plaintiff is entitled to compensatory damages of Rs. 5 lakh and punitive damages of Rs. 2 lakh for infringement of copyrights though committing unauthorized storage and use of software by the defendants.
Microsoft Corp. v. Prem Tiwari (2011):  The court upheld the ex-parte judgment pronounced Rs 2 lakh as compensation for the plaintiffs.
CONCLUSION
We can trace that software piracy has been accelerated in the digital era and therefore quick proceedings have commenced against the software pirates. It can be drawn from the famous judgment that awarded Rs.2000000 for Microsoft which has been decided on the basis of evidence adduced by way of affidavits. So the statutes dealing with software piracy in India should be a hot stove on which a person would burn on touching it.