How to register a trademark in India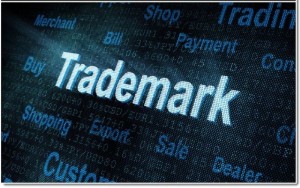 The procedure for registering the trademark should be as provided in the Trade Marks Act 1999. Any person who claims to be the proposer of a trademark can apply to the registrar to get his trademarks registered in any of the five registries at Mumbai, Chennai, Delhi, Kolkata and Ahmedabad according to the jurisdiction. The trademark application can be made in respect of one or more categories of goods or services prescribed under Schedule IV of the Trademark Rules 2002. The application which is subject to the scrutiny of the Register should be published in the Trademark Journal within six months from the date of acceptance by the Register. When the registrar finds that the mark is not in conflict with any of the pending applications or the previously registered marks and it is satisfied that it is not liable to be opposed under sections 9, 11 and 18 of the Trade Marks Act 1999 it can be registered as a trademark.
The Trademarks can be registered for a period of 10 years which can be renewed for another term of 10 years on payment of a prescribed fee. But if the person is not using the trademark continuously for a period of 5 years then it could be cancelled.
How to register a trademark in Mumbai
The government had made the Trademark office in Mumbai as the head of the trademark registration in India. Maharashtra, Madhya Pradesh, Chhattisgarh and Goa comes within its jurisdiction.
The procedure for registering the trademark in Mumbai starts in with the inquiry of any similar trademark as in every case. The application can be made in the Trademark Registry in Mumbai. The Registrar shall examine the application. After its publication in the trademark journal the third party can make an opposition within three months which can be extended to another 30 days for the maximum which the registrar is bound to decide. When it comes to the knowledge of the Registrar after careful analysis that there is no proper ground for opposition then the Trademark Registration Certificate can be granted.
How to register a trademark in Chennai
The Chennai Trademark Registry has the jurisdiction with respect to the states of Karnataka, Tamil Nadu, Andhra Pradesh, Kerala, Pondicherry and Lakshadweep. The application must be made to the Trademark Registry, Chennai as per the same procedure for registering the Trademark in India.
Trademark Registration in other areas
The Trademarks Registry, Delhi is having jurisdiction over Jammu & Kashmir, Punjab, Haryana, Uttar Pradesh, Himachal Pradesh, Delhi and Chandigarh. Whereas the Kolkata and Ahmedabad is having jurisdiction over Assam, Arunachal Pradesh, Mizoram, Bihar, Orissa, West Bengal, Manipur, Mizoram, Sikkim, Tripura, Nagaland, Andaman-Nicobar islands and Gujarat, Rajasthan, Daman-Diu, Dadra-Nagar Haveli respectively.