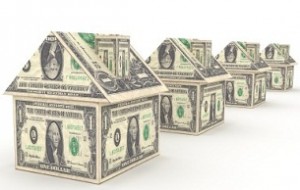 Florida is state whose citizens have been the hardest hit as far as foreclosures have been considered. As part of the 8.4 billion dollars that have been allocated by the Florida state to cash and mortgage relief Florida's attorney general has 300 million to dole out to help struggling home owners out of foreclosure. Until May 14 the people of Florida may give suggestions to their attorney general on how to spend that money. The money may be used for setting up foreclosure prevention programs and can be used to hire housing counselors, setting up hotlines, provide legal assistance etc. Tens of thousands of Floridians will benefit from the nationwide settlement with the banks. Florida's share of 7.6 billion will be used to benefit home owners in the form of loan modifications, principal reductions, short sales and moving assistance.
How to spend $300 million dollars got from Foreclosure settlement
About 170 million will be used to make cash payments to the borrowers who lost their homes to foreclosure between 2008 and 2011. Another 309 million will be used to help present borrowers who have gone underwater.
John Lucas, Bondi's press secretary, said there is no estimate yet for how many homeowners will be helped with the $300 million.
 The office of the the attorney general stated that they were in the early stages of gathering the necessary public opinion. They said they would make an ultimate decision once they conclude a meeting with people from all fields.
Foreclosure settlement amount of Florida reach 300 million dollars. Anybody can share their ideas to Attorney General of Florida in spending 300 million dollars got through Foreclosure Settlements. Simply Call Pam Bondi Attorney General of Florida and suggest your valuable idea on how to spend 300 million dollars.
Attorney General Florida seeks ideas for spending $300 million got from Foreclosure Settlement