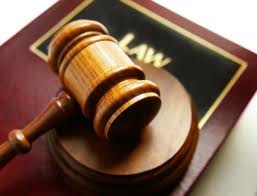 Straight from Los Angeles, the two major gaming giants Activision Blizzard Inc. and Electronic Arts Inc. have settled their lawsuit. The lawsuit against Electronic Arts by other companies was over claims of executives having been employed improperly who oversaw the creation of the smash video game "Call of Duty – Modern Warfare 2". No details about the settlement have been made public. The companies jointly released a statement saying that they had mutually decided to put this behind them.
Despite this settlement, dozens of developers of "Call of Duty" have claimed that they have cheated out of millions in bonuses.  Activision had sought $400 million from Electronic Arts claiming that they had met secretly with two leading executives while they were still under contract and working for Activision. Activision fired both the executives who formed a new company Respawn Entertainment LLC. The duo later sued Activision for almost 36 million in bonuses but the Santa Monica based gaming company said the duo were fired for insubordination and for handing over company secrets to Electronic Arts.
This settlement does not affect the upcoming trials against Activision by the two executives and almost 40 other developers over claims of bonuses towards the "Call of Duty" series. Activision has indicated that the bonuses can run upto $1 billion. They had requested a delay in the commencement of the trial scheduled for My 29 to prepare for the trial but it has been denied by Superior Court Judge Elihu Berle. The attorney appearing for Activision is Beth Wilkinson.
Activision and Electronic Arts settle law suit.
Also Read : Patent lawsuit by Worlds Inc vs Activision Blizzard