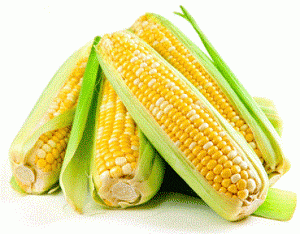 Archer Daniels Midland Co. (ADM) which is the world's biggest corn producer, recently made an offer to Grain Corp Ltd. (GNC) in order to gain agricultural shipments assets in Australia. This was seen as a record high move made by any company till date. A non-binding share bid amounting to A$11.75 was made by ADM to the Sydney based Grain Corp today, just a few hours back. This deal was found to be 33 percent more than that made by Decatur an Illinois based company who stated that they had a 14.9 percent in the company's stake. To this deal, Grain Corp rose as much as 43 percent to A$12.69, indicating expectation of rival bids. Another important move of ADM that needs to be noted is amount of A$269 million paid by the company in order to earn a 10 percent stake in eastern Australia's largest grain handler to raise its holding to 14.9 percent.
This move chosen by ADM would help them improve sales in Asia, as this is the second biggest region of Grain Crops products and services. It is to be noted that Grain Corp was the only major publicly traded grain merchant in Australia that was surviving after that nation de-regulated the wheat system and at present is the second largest wheat producer.
Just like ADM the other companies that have targeted agricultural assets of GNC are Glencore International Plc and Hong Kong based Noble Group Ltd due to the rising demand from Asia as living standards are rising and diets improving. However a list o companies that would be interested in dealing with GNC's assets are Cargill Inc., Louis Dreyfus Commodities BV, Gavilon LLC, Bunge Ltd., Wilmar International Ltd., Olam International Ltd., Noble, COFCO Hong Kong Ltd., China Foods Ltd. and Bright Foods Group, JP Morgan Chase & Co analyst Stuart Jackson.
However Grain Corp said that their board is still reviewing the proposal put forth by ADM and had not yet formed a view on its merit and said they would keep the market informed about any material development s. Further they also said that the offer made by AMD is subjected to due diligence, exclusivity and approval by ADM's board. In order to help the two companies reach a sound solution Credit Suisse Group AG and Greenhill & Co Inc. (GHL) are extending advisory opinions to Grain Corp and Citigroup Inc. to ADM.
Grain Corp operates seven of the eight ports that ship grain in bulk from Australia's east cost. The company also produces more than 1 million metric tons of malt annually and handles as much as 60 percent of the grain crop in eastern Australia. It also has about 20 million tons of storage at more than 280 inland grain handling sites. These transaction thus carried on by this company amounted to a volume of $100 billion last year. Further there has been a $44 billion takeover in this year in Australia by Grain Corp, the biggest exporter of iron ore, coal and alumina and the second biggest shipper of wheat. Revenue earned by this company last year from Asian region doubled its digits from that of previous 12 months. On the other hand the revenue earned by ADM accounted for 52 percent in the US Fiscal in the 2012.
APARNA D. SHENOY
School of Law, Christ University,
Bangalore