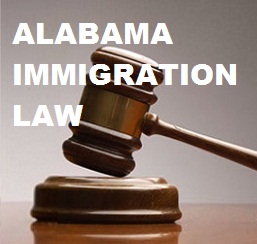 Alabama governor Robert Bentley has sent back to the legislature a proposed revision in the immigration laws. A press release by the governor's office said that the governor was concerned with two provisions in the proposed reforms as violating the constitutional rights. The first reform was a provision that allowed for school children to be questioned about the legal status of their parents. This section is currently enjoined by a federal court and the governor believes that taking out this provision will remove this injunction and make the law more effective. The other provision that the governor had expressed concerns over related to documenting immigrants who had had matters before the court whether they were convicted or not. The release said that this would make the law more counterproductive as the motive of the law was to collect statistics and data not names.
Though the Governor himself has championed these reforms in the provisions he is a supporter of weeding out the illegal immigrants. To that extent the press release said that these reforms were to make the law more clear and therefore more enforceable. The governor was quoted saying that to love or work in the state it must be done legally and that this law was only to promote economic growth and development with fairness. An important reform that this brings in is that when stopped while driving, producing an ATM card or a voter registration as a temporary ID suffices. Previously driving without holding the license meant straight to jail.
Critics of the law have however not been impressed by these tactics of the governor and they feel that making these small changes do not change the overall effect of the law. They feel that if anything this law is only going to exacerbate issues of discrimination and racial profiling. They hold that it will bring a rift in between the immigrant communities and the law enforcement. Alabama officials who support the bill however hold that as there is no effective federal bill to put an end to illegal immigration this bill is necessary for the state.