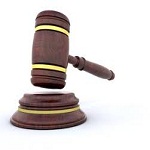 The long legal battle between AMC and Dish Network was up for settlement on Sunday the 21st of October, 2012. It can be now said that the Dish Network's 14 million TV subscribers can access their favorite channel which was earlier banned because Dish subscribers were barred from receiving signals from AMC shows because of the legal battle that was going on. AMC Networks and Cablevision however took a step forward for settlement of their dispute with Dish on Sunday thereby giving the Dish subscribers the right to view the world's most favorite show "The Walking Dead". It is also stated that the Dish's settlement of dispute comes at a very auspicious time.
Dish had stopped broadcasting AMC programs from July 1st, this year after the public and heated carriage negotiations. The lawsuit was initiated over an arcane dispute that rooted in the no longer existing Voom service. However this matter was settled late this Sunday when AMC and Cablevision agreed to make a settlement with Dish over this issue.  Press releases state that Dish had agreed to pay AMC and Cablevision a sum of $700 Million and also entered into new multi-year agreement to air the channels comprising AMC Networks which includes AMC, IFC, the Sundance Channel and WE tv.
Dave Shull, Dish Senior Vice-President of programming said that, they were glad to have settled this dispute and re-establish their long term relationship with AMC Networks and Cablevision. He also said that the multi-year deal delivers a fair value for both parties and includes digital expansion opportunities for AMC Network's programming. On the other hand AMC's CEO and President Josh Sapan said that they were glad to partner up with Dish Network and are delighted to bring back popular channels and programme and make it accessible to their customers.
It was brought to light in an accompanying agreement that the AMC shall return for viewership of the customers of Dish on Sunday while other programs like Sundance Channel, WE, IFC and Fuse will resume from November 1st. Additional to this, last week, AMC let the subscribers of Dish to watch season 3 premiere of "The Walking Dead" on the web. This settlement however ends the year's long litigation between Cablevision/ AMC and Dish/ Voom HD Holdings.
APARNA D. SHENOY
School of Law, Christ University,
Bangalore