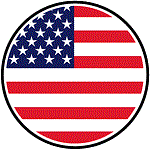 Amidst all the rumpus of lobbying American laws to steer Walmart towards Indian markets by US, the superpower nation took out an official statement, denying any such lobbying. For that matter, State Department spokesperson Victoria Nuland said yesterday
"On the US side, I don't have any reason to believe that we have a violation of US law here. With regard to the Indian side, I'll refer you to them".
Nuland also remarked that they had seen the press reports and claimed all allegations as baseless.
Indian opposition parties have splashed rumors that Walmart has spent almost 125 crores to get Walmart into "Indian" pants. In accordance with that the Lobby Disclosure Act of 1995 and the Honest Leadership and Open Government Act of 2007, American companies are required to disclose issues and expenditures associated with lobbying on a quarterly basis. But none undisclosed investments which the parties are alleging have been seen on paper. Also, Walmart denied doing any wrong or breaching any laws in "trade and economy" with which the giant is associated with.
Shalini Singh,
Gujarat National Law University,
Gandhinagar, Gujarat