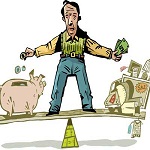 Lashing out on UPA, karat said that he was against the anti-national policy which was serving better interests of US rather than Indian. UPA, which had been formed in 2004, according to the CPM General Secretary Prakash Karat had been continuously trying to push through retail trade via PM's. citing the policy as anti national and beyond human interests and selfish, karat strongly opposed it.
"First it (the pressure on India) was by President George W Bush. Now it is President Barack Obama. Every time Manmohan Singh assures them saying 'Yes we will open up our retail trade for Walmart'," he said. "Walmart is one of the biggest companies in the US and what is good for Walmart is good for the US. But unfortunately we have a Prime Minister, a government and a ruling party that thinks what is good for Walmart is good for India. We do not accept that," he said. Parliament saw a popular divide of parties which voted against the multi brand retail policy. a ruckus was created. Out of the 18 parties which participated in debate in the Lok Sabha, 14 parties opposed the FDI policy.
On the government's proposal to introduce food security cash transfer scheme so that every citizen of country has access to cheap food from January one, a mass signature campaign to demand a Food Security Law to be passed in Parliament was launched by karat.
"Fortunately, there is a lot of activity that we are seeing in India. Growth-wise, the next two years will be difficult for India only because there is a little bit of a momentum of slowdown and more importantly the European crisis is affecting the whole world," Dr. Basu said here on Wednesday at the inauguration of the India Finance Conference 2012.
Time to pay heavy price : Prakash Karat
Shalini Singh,
Gujarat National Law University,
Gandhinagar, Gujarat