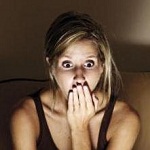 Stalking is being counted as a serious crime in UK where 1, 20, 000 victims fall victim to it annually. The victims are mostly women who are being harassed by the stalkers.
The Government is providing new means aimed at curbing domestic and sexual violence, and female genital mutilation (FGM). The new law is believed to administer greater chances for the England and Wales police to enhance the safety of victims and bring the offenders to justice.
The new law would make sure that the offender would be punished with a maximum six-month sentence. In case of stalking that involves fear of violence or serious distress the punishment would go up to maximum five-year imprisonment.
The new law followed the reports of a parliamentary inquiry earlier this year that about 1, 20,000 victims, mostly women, were stalked every year.
Numerous campaigns including victims had claimed that the existing harassment laws would not be adequate to tackle stalking.
Nissy Ann Mathews,
D.E.S LAW COLLEGE
PUNE