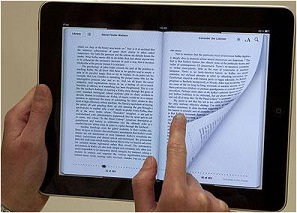 Apple and five major publishers are facing lawsuits after there were claims that they colluded to fix the prices of e books.  It has been alleged that Apple wants to loosen the monopoly of Amazon's kindle in the E book market and give a boost to its own Ipad.
The US Department of Justice and the European Union have all joined forces against Apple and the publishers with a couple of consumers and about 30 US states and have launched lawsuits to recover what they call unfair charges from Apple and the publishers. All the cases center on the agency model of e book pricing. Here the publishers are allowed to fix the prices of the books as long as they transfer 30 % of the profits to the retailer.
The "multi-state" filing includes a note to publishers, purportedly from late Apple chief executive Steve Jobs who explains why it would be better to "throw in" with Apple and "hold back your books from Amazon".
It is to be seen whether such a charge would hold in a higher court.
Also Read:  Apple legal war against Samsung