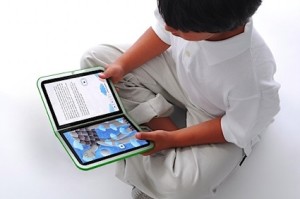 Apple the multinational corporation known for its emerging technology and having 82% of market share for tablet computer is found guilty of fixing prices on eBooks in its iTunes store. Denise cote the district judge gave the verdict. The issue was mainly due to price-fixing which was primarily agreed upon in order to drive-up profit at the expense of free competition.
"The plaintiffs have shown that the publisher defendants conspired with each other to eliminate retail price competition in order to raise eBooks prices, and that Apple played a central role in facilitating and executing that conspiracy," said Cote in the 159-page decision.
This decision has brought a dark mark on the reputation of apple calling upon other legal issues. Apple has replied to decision by taking decision of filing an appeal against it as they call it false accusations.
In 2010 when the apple made its entry to the market with eBooks it brought innovation and competition among the existing. This considerably helped in increasing the reading habits even in fast moving society but slowly started with price hike in eBooks which was initially less, it was a business tack to adapt a community in addiction to eBooks which will later not affect the market if there is increase in price. The decision was victory for millions of consumers who choose to read books electronically and to pay damages for the act done.