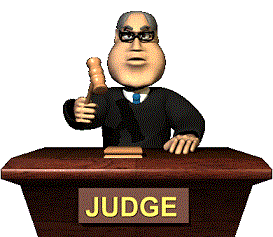 The ongoing battle of the titans has reached new heights. The US appeals court ruled that Apple Inc could press its bid for acquiring an immediate injunction. Apple wanted an injunction against the sale of the tablet made by Samsung stating that the tablet infringed patent. The present decision is regarding one patent. The court of appeals stated that the judge in the district court has erred in deciding that that Apple failed to show that it was likely to succeed on the merits and sent the case back to the district count for further review.
The two giants have been involved in a legal battle regarding 20 patent related cases. Both of them are racing to reach the top as far as smart phones and tablets are concerned. The Patent ruling on Monday concerned the design of the Samsung tablet 10.1. The US District Court for the Northern District of California had found that the design patent could have been challenged as "obvious," which means it should never have been granted. The appeals court disagree. The Appeals court stated that the lower court was right in refusing the right to grant injunction based on the first three patents. Those patents had nothing to do with the design and the third was about scrolling. The ruling in Washington is however part of a larger legal proceeding in California. Apple sued Samsung last year stating that the South Korean company's galaxy line of products copied the iphone and the ipad.
One of the three judges hearing the case dissent from part of the majority decision, saying that the finding for Apple in the tablet design patent should not result in a ruling returning the issue to the lower court but that Apple should have been granted its injunction.