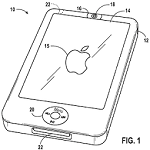 A jury has asked Apple to pay about $368 million to the internet security software maker 'VirnetX Holding' for infringement of four patents. This has lead to a 27 percent hike in the shares of 'VirnetX Holding'.
The patents which were related to virtual private networking were infringed by Apple's Face time applications in iPad, iPhone, iPod Touch and their Mac Computers. The order was from the Court for the Eastern District of Texas, Tyler division. According to VirnetX, the court will hear the post-trial motions in the coming weeks.
This has added to the patent infringement allegations against Apple.
Nissy Ann Mathews,
D.E.S LAW COLLEGE
PUNE