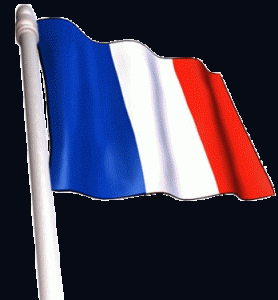 The French National Assembly approved a draft law Thursday that would outlaw genocide denial, including the World War I-era killings of more than one million Armenians by Turkish soldiers. The measure would ban genocide denial generally, but it has sparked a diplomatic row with Turkey, which does not classify the killings as genocide. Turkish Prime Minister Tayyip Erdogan has strongly criticized the legislation, canceling all economic, political and military meetings with France and recalling its ambassador. France passed a law in 2001 recognizing the killings as genocide. The National Assembly approved legislation criminalizing denial of the Armenian genocide in 2006, but that measure was rejected by the Senate. The Senate must still approve the new legislation, which it will begin debating next year.
The Armenian genocide is also a contentious issue in US law and politics. Last month the US Court of Appeals for the Ninth Circuit decided to revisit a to determine whether a California law declaring Armenian genocide in Turkey conflicts with US foreign policy. In August 2010 a panel of the US Court of Appeals for the First Circuit unanimously dismissed a lawsuit challenging the exclusion of materials questioning the Armenian genocide from a school curriculum. In March 2010 the Obama administration announced its opposition to a resolution labeling the World War I-era killings as genocide. The announcement came after the US House of Representatives Committee on Foreign Affairs passed the resolution by a vote of 23-22. Erdogan condemned the resolution, and the Turkish government recalled its ambassador to the US.
Turkey has also recalled its ambassador from Paris and has restricted France's use of Turkish airspace and docks, after the French lower house passed the bill making it a crime to deny that the mass killings of Armenians in 1915 in Turkey was genocide.
The French-Turkish relations seemed to be on ice with the current bill issue brewing to greater heights.
Armenian genocide bill passed by French Parliament
Report by Radhalakshmi R