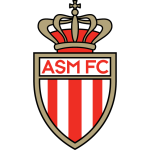 On the 21st day of March in the outrageous judgment of the LFP as quoted by the ASM FC the League 1 and League 2 have to shift their headquarters to France. This also makes it mandatory that the players have to pay tax. At the same time we cannot forget the contributions made by the ASM FC to football since 1919. As claimed by them the decision will badly effect their conceiving development project while shifting to the new atmosphere.
In the midst of this controversy in a meeting that took place on Friday between Mr. Dmitry Rybolovlev, and the president of the French Football Federation, Mr Noel Le Graet, Monaco now claims that Le Graet, on behalf of both the FFF and LFP is demanding an exorbitant amount of 200 million Euros so as to protect them from relocation.
ASMFC has now decided to take a legal action against LFP's decision demanding the annulment of the decision as well as the related costs.
The decision which was jointly taken by the FFF and LFP had turned a blind eye on the contributions made by the club to the French Football world. The amount can be regarded as really exorbitant and we cannot afford a foul play in between when the decision states that it meant to ensure a "fair" play.
Raveena Naz
Legal Intern at Biz and Legis
LL.M (CORPORATE LAWS)
HIDAYATULLAH NATIONAL LAW UNIVERSITY,
RAIPUR