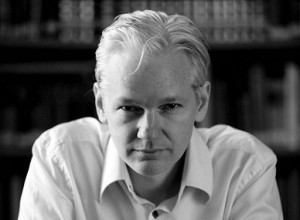 Yesterday, the Wikileaks founder Julian Assange claimed asylum under the United Nations Human Rights Declaration, by walking into the Ecuadorian embassy. Assange who has been battling extradition now faces added charges of breaking his bail terms.
This surprising move by Assange has been linked to possibilities of being extradited to the USA, where he faces a potential death sentence. There has not been any formal request of extradition but sources indicate that investigations are going on in America that would connect Assange to Bradley Manning and the disclosure of confidential documents. It is plausible that once enough evidence has been adduced his extradition could be sought. The United States is keeping mum for now as it seeks to strengthen its case. It should also be noted that United States could still attempt to extradite him, even if his asylum to Ecuador is granted, as Ecuador is financially reliant on the United States.   Meanwhile, the present scenario presents many of Mr. Assange supporters in a dilemma especially those who had funded his bond.
Assange, an Australian citizen has accused his government of abandoning him and of collusion with his detractors. The Australian government retaliated by accusing him of seeking obligations that are not enforceable legally.
The whole episode stems from the offer for asylum put forward by the Ecuadorian Premier. Assange seems to have been in contact with him through unofficial channels, culminating in his request for asylum. These actions by Mr. Assange have been dubbed by many as a means to get public attention, along his strategy of taking his appeal to the highest court and exhausting all legal remedies. It is still unknown as to whether Assange plans to stay at the Ecuadorian embassy or escape to Ecuador. The latter seems to be unlikely as he is bound to be arrested the minute he steps out of the embassy.