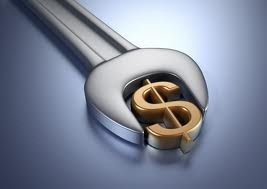 AFA Foods, a US ground beef processor filed for bankruptcy protection at the US Bankruptcy Court in Wilmington, Delaware on Monday following the large scale protests by the food activists against the ammonia treated beef filler as they are not safe to eat.
AFA being the largest ground beef processors in the United States annually produces more than 500 million pounds of ground beef products annually.
Following the mass protests by the food activists has forced large scale food processors such as Beef Products Inc (BPI) to stop their production and many US supermarket operators, has stopped buying ammonia-treated beef.
According to Jeremy Russell, of the National Meat Association, these mass protests against the ammonia treated meet has far reaching consequences, it will adversely affect the economy of the country it will drive cattle ranchers to meat processors, jobless. Further the price of ground beef will increase steadily.
The statements made by AFA reveals that it has US $219 million in assets and US$197m in liabilities. Spoke persons of AFA also stated to media that they have secured a commitment for 56 million US $ in debtor in possession financing from its lenders Bank of America and GE Capital.
Navanitha Warrier,
Kerala Law Academy