Moscow Passes a Bill to Ban US Adoption of Russian Orphans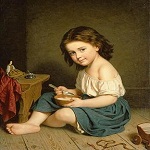 Tension is in the air. As a new adoption bill has created quite disquiet between Russia and America. The two superpowers which were always in news regarding CIA and KGB have now got themselves embroiled in adoption issues. And the news is bitter. Intended as a political strike against Washington, the bill does some shocking collateral damage.
The bill is to stop US citizens to adopt Russian orphans. 400 voted in support of the bill in Russian parliament.  American journalists called the bill "cannibalistic and beastly" as it was politics playing dirty with lives of children. Many rescued Russian children have been adopted by families all over America. Even many scholarships and schools make it a point in the stats to habituate Russian orphans. With Vladimir Putin being called sadomasochism and for the legislation to back him with the outrageous bill, it has left America wondering why the sudden human right trample.
Over the past 20 years, more than 60,000 Russian children have been adopted by American families, and 19 of them have died in their care through negligence or domestic violence.
One of the main parliamentarians behind the bill is Alexei Pushkov, the chairman of the Duma's foreign-affairs committee said, "Each death is a tragedy, but the rate of child mortality, deprivation and abuse in Russian orphanages is far higher. But if the US federal authorities wanted, they could act to at least restore a sense of justice," he says. "These parents adopt children to get extra welfare benefits, to get money, or they just began to hate this child. It doesn't matter. There needs to be justice. It is a nationwide consensus. That is why we initiated this."

Education Minister Dmitri Livanov tweeted on Wednesday , opposing the bill, "But that logic is wrong, because our own children may suffer, the ones who could not find foster parents in Russia." even as the future for Russian orphans remains bleak, the bill is to go into effect from Jan 1st.
Shalini Singh,
Gujarat National Law University,
Gandhinagar, Gujarat