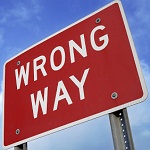 Somehow negligence always have been a jury-favoured issue, according to American survey.39-year-old Carrie Goretzka, who was burned alive in her backyard due to the alleged spliced power line by the power company. an Allegheny County jury in a wrongful death lawsuit against West Penn Power Co, awarded Her husband, Michael Goretzka and Her daughters, ages 4 and 2 ,109 million. the historic and mind clogging jury decision shocked the defendants to such an extent that they said that the case was blown out of proportion and that it was the fault of 39-year-old Carrie Goretzka that she got killed.
John Bisnar, founder of the Bisnar | Chase personal injury law firm, was quoted.
""I've represented numerous families that have lost loved ones. For them, the biggest satisfaction is not getting the money, but making a positive change in the way things are done — righting a wrong so that what happened to their loved one does not happen to anyone else."
The law firm which specializes in a wide variety of challenging personal injury and wrongful death cases involving car accidents, work-related injuries, negligence and defective products said that Utility companies have a responsibility to properly train their workers on how to do their jobs and how to apply safety practices across the board. That security is minimalistic in the run to earn. The Clarion Ledger had reported that the Penn-woman had died while she went out to make a phone call and she remained critical with 3 degree burns for three days. Her daughters and mother in law had haplessly watched her burn, even as the ambulance arrived 20 minutes later.
Shalini Singh,
Gujarat National Law University,
Gandhinagar, Gujarat