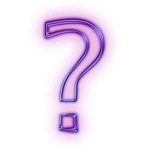 Lawyers won't fight and clients will suffer. This is what the protesters and critics of the cut on Victoria legal aid have to say.  The proposed cuts are going to lead to court delays and lead to great injustice with innocent people being sent to jails for the wrongs they didn't do.  People need lawyers who can represent them, with this huge change, the clients as well as lawyers will think twice about representation.  The LIV, at a meeting on Monday evening was suffocated with protests and great angst among the lawyers and barristers. Victoria Legal Aid reported a $3.1 million deficit for the year of 2011-2012 and after two years of surplus and suffered, there was a budget blowout during the first quarter of 2012-13.
With fish markets and sensex around walmart already suffering crunches, now is the time for legal department. Maybe 2013 will bring other changes as the proposed plan is quite satisfactory and the increasing crime rate just mars the idea of a blowout at the high time of the year.
With the state funding for law and order remaining almost dormant, demand for services related to NGO's, PSO's and social workers is increasing.
But, by side lining one part of the justice system is not going to stop rapists from committing raps and businessmen defrauding their own partners. Federal funding has fallen from 50 per cent to about 33 percent since 1997.
Law is a combination of police forces, judges and lawyers and of course, clients.
With most of the Victorians insatiate with the reason of the blowout, on December 11, Lawyers are planning a protest at the County Court forecourt.
One thing is water clean- either the people will get legal aid which is same for all, no matter which case and intensity of the case or get no services at all.
Shalini Singh,
Gujarat National Law University,
Gandhinagar, Gujarat