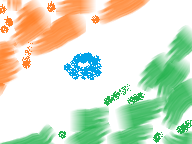 India being a country with second highest population and enumerable resource and technology making sate fall in the category of the developing nations, still has not able to provide the basic human facility to the people out. From the first five year plan onwards, one of the main agenda was eradicating poverty which is not yet attained even when we are celebrating the 64th year of independence. One of the fundamental issue faced by majority of individual in our country was lack of proper nutritious food due the poverty existing and hike in price for basic substances due to scarcity of resources, which was due to improper utilization resources. The food security bill is initiated with an entitlement program, right to food which can be interpreted as a part of right to equality and right to freedom of speech. This bill aims at not only to provide a satisfactory effect of hunger but also to address the issue of malnutrition in the country. Malnutrition is an issue that is considerably faced by our nation, if not properly dealt with, will make our leaders to bow with shame for not evolving apt solution.
This bill can be assistance to many problems faced by normal people of our state, if the act is properly implemented and benefited out of this. The food bill will provide cheap food grain to 67% of the country's population, giving color to human life. This act will enable adequate quality of food at their affordable cost to people to live a life with dignity and for connected matters.
This act has obviously brought dreams to common man. Being one among them a question arises in my thought is this fake phrase taken to gain confidence of people by the government in last year ruling or will we be able to taste fruit of this act? This question will be answered when the letters of the act comes to life of the needy.