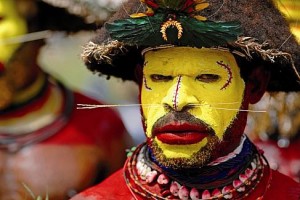 Columbian authorities failed in their attempt to punish 15 year young father of a baby born to a 10 year old ethnic Wayuu girl. The 10 year young mother who gave birth to baby on March 29th is one of the youngest mother on record.
Under Colombian law, any person engaged in any kind of sexual relations with a child age 14 or less is punishable for a term not less than nine years. But under Colombia 1991 constitution the Wayuu has its own jurisdiction.
According to Rosa Iguaran, a tribal leader, the incident is truly a painful one and that it is up to the discretion of the boy and girls parents on whether they should get them married.
The prosecutor, Pabon said that the girl's family is refusing to cooperate with her and on the question of arresting the young father; she will decide the matter by consulting with the Wayuu leaders.
According to Colombian Constitutional experts, the tribal laws are always complicated. Further Former Constitutional Court magistrate Rodrigo Escobar is of the view that what Indians can'i possibly do is submitting the defendant to degrading treatment or to award death sentence.