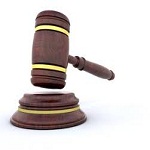 The academic qualification awarded in a specific subject to students between 14-16 in secondary education in England, Wales and Northern Ireland has been questioned on the grounds of the grading system. A three day review may be the consequences of a joint-judicial review delved by pupils, teaching unions, schools and councils of last-minute shifts in grade boundaries in June exams. Exams regulator Ofqual refused to comment. The question before the High Court will be if the grade boundaries used in last June examination will be same as for January 2012's exams.
Of the 2,300 students who sat for exams in WJEC, by the orders of Welsh government who regulates the board there have already been regarded. Some 10,000 pupils consequently missed out on a C grade in GCSE English, which is a total upset for future educational opportunities for the students, as most of the courses and scholarships require a minimum which was missed by almost 50,000 pupils in England, Wales and Northern Ireland. 150 schools and 42 councils have joined hands together inclusive of student bodies and teachers union to protest in a law-ly manner by bringing the matter to court.
Brian Lightman of ASCL was quoted, "The only fair course of action for these students is to regrade the papers. While many of them will have moved on to college courses or to other options, their grades will remain with them for years to come and that is unjust."
He also added that the fiasco was a result of a "systemic failure" in the awarding of English GCSE grades this year. While the opposition is also gearing up for the challenge, the court is expected to deliver its verdict before Christmas.
GCSE English results contested in High Court
Shalini Singh,
Gujarat National Law University,
Gandhinagar, Gujarat