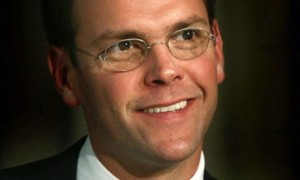 As inquiries progress into continue to different altitudes into the phone-hacking issue, News International Chairman James Murdoch has finally divulged that he had received an email in 2008 that dealt with detailed phone-hacking and replied to the message on his BlackBerry but claimed he "did not read the full e-mail chain". He has stood by his continual public denial that he did not know anything about the widespread hacking at the News of the World tabloid at the time he agreed for a large legal arrangement with a victim of the practice in 2008.
A chain of e-mail messages and replies published on Tuesday by a British parliamentary panel shows that Mr. Murdoch had been notified of a wider hacking problem at the tabloid long before he has admitted.
These new documents appear to add fuel to the controversy fire that has severely dented the reputation of the News Corporation and the Murdochs' management, both in Britain and in the United States. The e-mail chain of messages backs up the accounts of two of James Murdoch's former senior executives, an in-house lawyer and an editor, who said they had told him of evidence that illegal interception of voice mail messages to gather reports and rumors went further than a single "rogue reporter."
The News Corporation of Murdoch continues to maintain was restricted to a single "rogue reporter" until end of 2010.
New challenge to Murdoch in the hacking case
Report by Radhalakshmi R