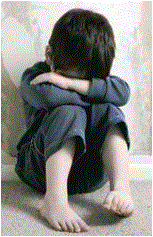 A Whangarei childcare centre has threatened legal action against the New Zealand Aids Foundation for slander. The centre had allegedly turned away a four year old boy when his mother told them that her son was HIV positive. When asked about the same the centre claimed that they only sent the boy home for a period while it developed a child care plan. The RNZAF consequently has championed the boy's rights. They said that the Mokopuna Early C E and Care Centre, run by He Puna Marama Trust should have ideally already had a care plan in place for children that are HIV positive. Moreover the HIV content in the boy's blood was found to be so negligible as to not be spreadable to other children. The RNZAF said that the centre really needed to acknowledge the really poor quality of its decision. HIV is a non notifiable disease which means that parents of children with HIV are not required to declare that at schools or early childcare centres.
Also it is unlawful to discriminate against a person because of the presence in the body of organisms capable of causing illnesses.
 The Childcare centre said that these allegations were slanderous and part of the centre's attempt to gain media attention and increased funding.