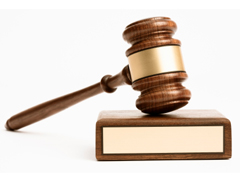 The Madras High Court Bench at Madurai has issued notices to as many as ten companies while considering a petition presented before the court seeking a direction to the mobile phone service providers and the Telecom Regulatory Authority of India (TRAI) not to charge extra tariff during festivals and other important days.
The companies include Bharti Airtel, Aircel, Vodafone, Reliance, Idea Cellular, Unitech, Tata Docomo, MTS mobile, BSNL mobile and Videocon.
Petitioner Arunachalam alias Arun also sought an interim stay on undue and sudden hike on SMS charges during important festivals and special occasions like New Year's Eve on December 31 2011 and January 1 2012. He contended that mobile companies offered attractive packages while enrolling customers, including 200 Free SMS for one rupee a day, 50 paise per SMS but later announced they would maintain special SMS tariffs on December 31.
This hike in the costs forced users to restrict SMS and curtailed private space and free communication on significant festival days. He alleged that the TRAI was also not taking steps to prevent this abuse by the companies. He further stated that the mobile operators, regardless of tariff plans would charge Rs 1.50 per SMS on Dec 31, "which is unfair." Due to the imposition of the hiked charges, he claimed that the previous year SMS revenue of the companies was Rs 100 crore on the New Year's Eve. The petitioner said users are being charged extra at a time when they would desire to use their mobile phones the most, violating the natural justice and other rights guaranteed under the constitution. Among important days on which extra tariff was collected was Pongal, Christmas, New year, Valentine's day, Independence day and Diwali.
The bench after giving due consideration of  his arguments, issued notices to the TRAI chairperson and Zonal/Regional Managers of 10 companies Bharti Airtel ltd, Aircel Ltd, Vodafone, Reliance, Idea Cellular, Unitech, Tata Docomo, MTS mobile, BSNL mobile and Videocon.
The case has been posted for further hearing on January 21 2012.
Madras High Court notice to mobile companies for extra SMS charging
Legal News Report by Radhalakshmi R