Will Hick succeed in his attempt to get justice or not ?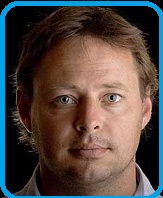 David Hicks is an Australian who was convicted by the US Guantanamo Military Commission, on charges of providing material information to support terrorism. He was detained there from 2001 till 2007. Subsequently the charges brought against him by the US Guantanamo Military Commission was overruled and considered invalid by the U.S Appeals Court because they felt that it could not be applied retrospectively.
Hicks said that he would be initiating a full fledged investigation with respect to his detention at the Guantanamo Bay and also taking legal actions against the Australian Government for supporting such a system which is unfair in its approach.
Just like Sheikh, Salim Hamdan, former driver of Osama Bin Laden was also one among the first detained to be put before the military commission at Guantanamo Bay for providing material information to support for terrorism along with Hicks. Even in his case the US Appeals Court overruled the charges of detention stating that there was nothing defined as war crime under the International Law when such an action was instigated against him.
Prior to the decision given by the US Appeals Court, charges of conviction were initiated against Hicks in the year 2006. Hick's lawyer, Stephen Kenny of Camatta Lempens Lawyers said that she would go for an appeal before the US Military Court with regards to this matter. Hicks had been at Afghanistan since 2001 and wanted to get out of this incarceration. It was however brought to light that, in a plea bargain between the Governments of the two nations, Hicks pleaded guilty to the charge and was given a period of 7 years of imprisonment on 31st March,2007. Later in May he was flown to Australia and sent to jail at Adelaide and released 4 days after Christmas. On happening of such an unnatural proceeding Kenny stated that everything that happened till date was just a part of political system in order to meet with the growing political purposes and stated that she would investigate on conducting an inquiry into the role of the Australian Government on their continued incarceration against Mr. Hicks as it can be clearly stated that there was a breach of the Geneva Convention.
Mr. Hicks has got one more chance left for appeal before the US Supreme Court challenging the US Court Decision and this right cannot be denied to him on any grounds. This would be one last chance for Mr. Hicks to clear his name and the charges against him.
APARNA D. SHENOY
School of Law Christ University,
Bangalore