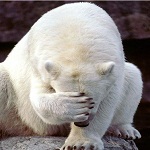 With 580 rape cases registered in Delhi this year, New Year has to be more women-friendly. This is what Shiela Dixit has assured. On august 11, 2012, a woman was taped by 8 of her friends in Delhi and now this case has shamed the face of safety and crime against women in the capital of India.
A paramedical student of 23 yrs old had boarded a white line bus from Munrika with her 27 year old multinational networking manager male friend. The conductor and the driver of the bus along with 4 other men brutally assaulted her friend while gang raped the girl. They were dumped on the road side near Mahipalpur flyover from where the duo raised alarm and were taken to AIIMS from where the girl was shifted to Safdarjung Hospital. The condition of the girl is critical. The boy's uncle said that his nephew was beaten badly when he tried saving the girl, who had come to Delhi for an internship at St Stephens. Ram Singh, the driver of the bus in which the girl was raped, and his brother Yogesh were arrested in a late night search.  Both were inside the bus when the incident took place, a senior police official said.
"Chances of her survival are slim as she hasn't responded to treatment so far. The victim continues to be on ventilator and has not been operated upon. At this stage, a surgery cannot be conducted on her. The victim was attacked with sharp objects in her private parts," a hospital source said.

NCW chairperson Mamata Sharma said that "Such incidents are increasing in Delhi. Police and government should be really alert….We will get an inquiry done and will also enquire with police as to what action has been taken so Far."
People from across the country has awaken to the gang rape shame. A case has been registered at the Vasant Vihar police station. Women NGO's and safety mandals are demanding castration of the doers in this heinous crime.
Shalini Singh,
Gujarat National Law University,
Gandhinagar, Gujarat