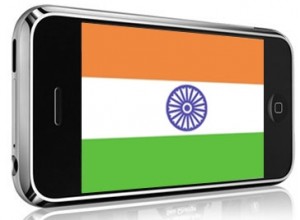 The internal wing of the Department of Telecom (DoT) has ruled that the internal telecom agreements between Bharti Airtel​ Ltd, Vodafone India​ Ltd and Idea Cellular Ltd as illegal and has asked the department to initiate action against the three mobile phone companies, including the issue of show cause notice and imposition of pecuniary penalties. that the bilateral third-generation (3G) spectrum roaming agreements between the three GSM biggies offers high-speed Internet services to their users in license areas where they had not acquired spectrum in a 2010 auction.
There have been controversies revolving around the issue ever since the operators publicized in July that they had entered into roaming agreements with each other, allow them to make available to users 3G services, even in circles where they did not succeed in obtaining spectrum.
Bharat Sanchar Nigam Ltd (BSNL), the government owned telecom service, and various other telecom company managements had put in requests to the department to inspect whether the roaming agreements were legal. DoT had been given recommendations by the Telecom Regulatory Authority of India (TRAI) as well as several significant divisions of DoT, including wireless planning and finance, wireless planning and coordination, and the licensing finance divisions to declare the agreements as illegal.
The law ministry had also given their approval to declare the roaming agreements as illegal.
The contention put forth by the operators was that the agreements were purely of commercial nature and was based on a June 2008 amendment to the telecom rules that permitted an operator to provide services on another operator's network till such time as they could set up their own. The amendment was made to help new operators, who had been given licenses in January 2008, start services as soon as possible.
The decision of the DoT also comes to effect due to the fact that the roaming agreement among telecom companies for 3G services would cause considerable loss of revenue to the government.
DoT declares 3G roaming agreements to be illegal
Report by Radhalakshmi R