The US pharmaceutical company Merck Sharp and Dohme has filed an appeal against the interim order of the Delhi high court. Justice Rajiv Sahai Endlaw had refused to provide any interim relief to MSD against Glenmark pharmaceuticals which are an Indian based firm.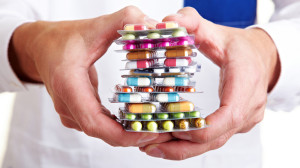 The US based firm MSD had filed a case against Glenmark pharmaceuticals to stop them from the production and manufacturing of drugs zita and zitamet which are used for treatment of type 2 diabetics. The allegations by MSD were that Glenmark had used sitagliptin salt which was invented by them. Glenmark pharmaceuticals stated that they had used 'sitagliptin phosphate' which is a distinct product and has not been patented by the US based firm. Merck Sharp and Dohme also alleged that the Indian based firm has violated their intellectual property rights.
Even though the single bench has set aside the plea, it had ordered the Indian firm to maintain accounts of the manufacturing and sales of the product and to file the same before the court. However the main petition of the Us based firm has been kept pending by the high court. An appeal was filed before a bench consisting of Justices Sanjay Kishan Kaul and Indermeet Kaul.
The drugs januvia and janumet by Merck Sharp and Dohme has a patent protection of 20 years in India which started from 2008. According to the drug and cosmetic act of India, after 4 years of the launch of a product, a company may apply for a generic version of the product. Also while the US based firms drugs are priced at RS 300 for a strip, Glenmarks drugs are 30% lesser in cost.
 The division bench will hear the matter today.
Anju Xavier,
Kerala Law Academy Law College,
Trivandrum