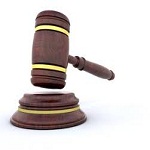 Shoot and suicide methodology has been trending in the crime world. one such occurred in the Scottish town of Dunblane on 13 March 1996. Thomas Hamilton, 43, entered   Dunblane Primary School in the Scottish town of Dunblane and killed 16 children, 1 adult. The 1987 Hungerford massacre and the 2010 Cumbria shootings were the only other massacres which gained the angry intensity as Dunblane did, involving firearms in the history of the United Kingdom.
After the gruesome incident, the gun caught the future of the people and legislation received an urgent push to change and make some laws. Snowdrop Campaign was a success, considering the effort went in understanding the major issues involved with increasing rate of gun-related crimes. With nearly $5-million in donations in the aftermath of the killing to support the campaign, the gun-ban was a victory over random shootouts and the relaxed buy-sell of guns in Britain.
The Firearms Act 1997 -1 and 2 made private ownership of handguns illegal in Great Britain. The Cullen Inquiry which was set was a success too. Security became a debatable issue. In England, Last year, there were 550 homicides with 60 involved in guns and firearms, one of the lowest recorded murder rates since 1983. The gun culture changed since then and one can still see its effect.
"Dunblane presented us with the opportunity to ride the tide of media and public outrage and carry the politicians with us. These terrible events present a sort of once in a generation opportunity to turn the gun laws around. And that is what happened." said Gill Marshall-Andrews who helped re-launch the Snowdrop Campaign.
Dunblane massacre gave birth to gun laws
Shalini Singh,
Gujarat National Law University,
Gandhinagar, Gujarat