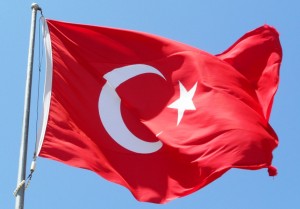 Turkish President Abdullah Gul has asked France to halt the passing of a law proposing to criminalize the denial of the massacre of Armenians by Ottoman Turks during World War I as genocide.
Turkey has warned France of irreparable damage to ties if the legislation is passed.
A debate on the new bill is scheduled to be held in the French Parliament and the bristled Turkish officials have announced that if the bill is approved then Turkey habitually and openly denounce France's colonial past.
In the event that is considered as the most brutal genocide of the 20th century, the Ottoman Turks had killed as many as 1.5 million Armenians. Turkey has dismissed the allegation of the event that took place 90 years ago as genocide and says that only around 300,000 were killed which included Turks as well, when Armenia attempted a revolt against the Ottomans.
The Armenian genocide bill proposes to impose a penalty of one year in prison and $58,000 fine for denying the Armenian genocide.
Preceding week, prior to the bill being introduced in the National Assembly, Turkish Prime Minister Recep Tayyip Erdogan had written a letter to the French President Nicolas Sarkozy cautioning him that the proposed legislation was "hostile" and directly targeted Turkey and Turks living in France.
President Gul has condemned the bill as one which "aims to eliminate freedom of denying unfair and groundless accusations directed against our country and nation," and also expressed his hopes that hopes "the bill in question is dropped and history writing is left to historians."
French genocide bill angers Turkey
Report by Radhalakshmi R