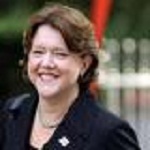 After the historic twist in tale of gay rights, where same sex marriage was made legal and as thousands of lesbians and gay couples tied knot, it left the churches in lurch and the gays fumed of the 18 months exemption. The marriage equality bill will be legalized fully in 2014 which depends on the voting of spring 2013. Government has taken out a definite planning to see to it that no religious organization or minister be forced or harassed by campaigners of gay rights for not performing same sex marriage. This plan was termed as "legal lock".
Equalities Minister Maria Miller firmly laid out that, No religious organization or individual minister can be compelled to marry same-sex couples or to permit this to happen on their premises unless the governing body has expressly opted in to provisions for doing so.  To ensure no discrimination claim can be brought against religious organizations or individual ministers for refusing, the amendment of and The Equality Act 2010 is to be made." I am absolutely clear that no religious organization will ever be forced to conduct marriages for same-sex couples, and I would not bring in a Bill who would allow that," she said.
Veteran gay rights campaigner Peter Tatchell has said UK government proposals for marriage equality are open to legal challenges. Tatchell said that it was disappointing that church of England and Wales were getting exemption from performing same sex marriage as it was unequal and discriminatory.
He added: 'It is very foolish of the government to appear to be caving in to the demands of intolerant religious lobbyists by making it illegal for the Church of England and Church in Wales to conduct religious same-sex marriages, even if they want to do so. While Bishop of Leicester Tim Stephens, Speaking on behalf of the Church in the House of Lords argued that 'Marriage is not the property of the Government nor is it the property of the Church. While the forms and legal issues around marriage have evolved over time, one fundamental feature has remained the same throughout – that marriage is a union of one man and one woman.'
Meanwhile Tory MP Brian Binley is afraid that these decisions will cause conservatives their seat in the parliament. Mr Binley was perturbed that his chances of winning in the next election was getting compromised by issues arises which cause division inside the party, and detach the leadership from its support base in the country as Government's consultation process brushed aside the petition signed by 600,000 people, which according to tony is a "reminiscent of a Liberian presidential election'.
Gay marriage rights in legal row
Also Read : Gay therapy row in California

Shalini Singh,
Gujarat National Law University,
Gandhinagar, Gujarat