Google, the most popular mantra in World Wide Web has redefined the global world with its innovative technology. It has virtualized a distinct online world providing new dimensions to the Internet and web relative resources. The internet guru also initiated a project named Google Glass and released some information regarding the project putting an end to speculations.
The prototype version of the glasses showcased a pair of thin wrap around shades that enables the web services of a company in front of your eyes. Streaming of information to the lenses is also made possible by the glass facilitating users to send and receive messages through voice commands. Glasses look well designed with a clear display that sits above the eye with a simple interface showing only relevant information.
Google's concept glasses also feature a built-in camera for taking pictures, recording video and inbuilt microphone lets the user to command the internet linked glasses by speaking. This could provide a close way to Google for its advertisement support, online services including emails, web searches and Google maps forming major part of people's daily activities.
However, the people familiar with these glasses are of the opinion that the eyewear would be Android based enabling 3G or 4G data connection, sensors including a small screen which might sit a few inches from one's eye.
It is interesting to see if their project glass helps Google to match some of the buzz its rival Apple Inc has generated with its latest i- phone 4s with built in Siri digital voice assistant. There are huge marketing opportunities but still bigger issues involved in shrinking the technology. Google glasses are built with the technology that helps to explore and share your would.
Google has also unveiled videos and photos of the digital glass and suggests that it could help users find where products are located in shops. There are lots of speculations about this project but once again Google has entwined the digital world with its augmented reality eyewear.
The technology should work for you, be there when you need it and get out when you don't says Google. Will Google's Project of Internet Glass change our Vision? , it is yet to be answered
Google explains about their project glass as an augmented reality, and is not just an eyewear but a smarter eye combined with their innovations of Android, cloud computing which can be useful for conducting video chats, getting the direction using Global positioning system (GPS).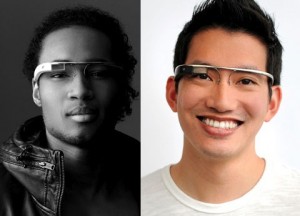 Google published video about Google project glass and asked for valuable suggestions from the user side in their post. The video published by Google shows a user wearing the Google project glass gives voice commands and walking through the city, taking snaps, and posting the photos in his Google plus, interacting with his friends in his Google plus circle, getting weather reports, and getting alerts about nearby friends of his circle.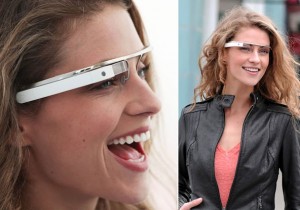 The internet users can expect more innovative items like robots, space elevators developed from lab located at Mountain View campus at Calif. The popularity of Google project glass can make the Google X team much happier and may tempt to unveil new items of their lab. The new combination of android and Global positioning system (GPS) will surely bring new innovative products in the feature.Google Project Glass Video

Video about Google project glass published by Google System Blog