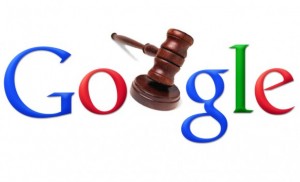 The latest developments got from the sphere of World's best know companies are the growing conflict between Google and Apple over violation of FRAND terms and conditions. FRAND which stands for "Fair, Reasonable and Non-Discriminatory" was found to be violated by Google in their attempt to outrun and beat Apple in capturing a larger market share.
As per the evidences got from two people who were familiar with this situation, it is stated that Google is contemplating a settlement with US Federal Trade Commission (FTC) on the investigation carried out by them on whether the company purposely refused to grant license to certain essential industries granting them patent in making of competing mobile devices and giving leverage to the IP to seek injunctions.
The FTC had begun their investigation early in the month of June to enquire into Google's use of patent after it purchased Motorola in May.  Following this buyout, Google was seen to violate a lot of existing laws and especially the standards essential to be maintained with regards to FRAND patents. One of the sources state that FTC had threatened to bring a case against Google over alleged unfair business practices which involved using of Motorola's IP against rival mobile device makers like Apple and Microsoft. At present there are a lot of lawsuits initiated against Google.
To the above made allegation against Google, it argued that other competitors holding FRAND patents are also violating their duties in terms of bringing suit against Motorola and this includes the filings made from Apple too. The company further went on to say that, if a settlement regarding the above mentioned problem is not reached then they would be left defenseless as rivals to push forward with their own FRAUD claims.
Surprising news came its way around in earlier this October which states that Motorola has withdrawn an FTC complaint made by them against Apple. However no explanation was given for such a sudden action taken by Motorola. Speculations suggest that such a move was initiated either for acquiring goodwill or it is a notion that Google got the news that they were unlikely to succeed in the suit.
Is Google violating FRAND terms
APARNA D. SHENOY
School of Law, Christ University,
Bangalore