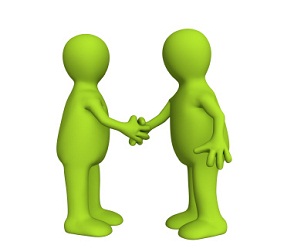 The verdict is out! After a bitter legal tussle since 2010 the best man or in this case the best corporate giant has won. Google wins to dealing a contract with Interior Department of United States on providing Google apps, cloud based email and its connected application resources for about 90,000 staff deployed. 
The Government choose Google cloud and apps over Microsoft office 365. It all began with the decision of the department to go with Microsoft's cloud based email application in 2010.  Google sued stating that it had been denied a fair chance of competition.  One of the grievances was that Microsoft had not been certified for government security standards while Google had been. The department on Tuesday announced that it had decided to go with Google. The agency also decided to go with audio and video chat tools. The contract will cost the state exchequer an amount of 35 million dollars over seven years. This would save the taxpayer a whopping amount of 500 million dollars by the year 2020. Microsoft when asked to comment stated that while they were disappointed at the outcome they would continue to engage with the department of interior to understand the reason for their failure.
The present tussle is part of an all out feud that has been raging between the two software giants. Both have been chasing customers of all sizes. It is important to note that the stakes involved here for both the companies are quite different. While Microsoft is highly dependent on its revenue out of email and other similar software Google is mostly dependant on advertising. Google's interest in this field is novel and it has been only since eighteen months that they have been able to broaden their market from small time businesses.
While Microsoft has still nothing to worry at the moment and still shows signs of healthy growth it is needless to say that every loss hurts a bit.