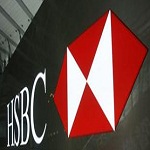 HSBC Holdings Plc (HSBA) which is considered to be the Europe's largest bank by value is now faced with criminal charges which have been drawn against them for breaking the US anti-money laundering rules. They are now asked to set aside a sum of US dollar $800 million in order to cover up the costs of the problem so occurred. The bank said that the resolution to these matters is likely to involve the filing of corporate criminal as well as civil charges and the imposition of significant fines, penalties or monetary forfeitures. In addition to this, the London based bank is also reported to have missed the profit analysis estimates for the day and in regards to this set aside US dollar $357 million to redress UK. customers who were mis-sold loan insurance. HSBC fell by a 2.7 percent in London trading and was at 1 per cent lower at 620 pence at 8:50 a.m. in London today.
The Chief Executive Officer of HSBC, Mr. Stuart Gulliver's attempts to bring back the company's position like before is now however been gobbled up by the increasing fines and the need to pay back the customers who had earlier been sold with the interest rate swaps and the consumer loan insurance. Addition to this today's extra provision brings the bank's total to $1.5 billion. It also set aside $700 million in July for US fines after a Senate committee found that the HSBC had given the terrorists and drug cartels, access to the US financial system. Further, Gulliver said that they were engaged in active discussion with the US authorities to try and reach a sound resolution with regards to this matter but an agreement has however not been reached to.
Therefore for payment of the protection insurance or (PPI), the bank had set aside a sum of $2 billion out of which it had already spent $750 million on 30th June, 2012. Among other U.K banks involved in the PPI scandal, Barclays Plc (BARC) last month took a 700 million-pound ($1.1 billion) charge and whole Royal Bank of Scotland Group Plc set aside another 400 million pounds. Lloyds Banking Group Plc, Britain's biggest mortgage lender had made an additional provision of 1 billion pounds, bringing the industry's total to about 11 billion pounds.
HSBC involved with laundry charges
APARNA D. SHENOY
School of Law, Christ University,
Bangalore