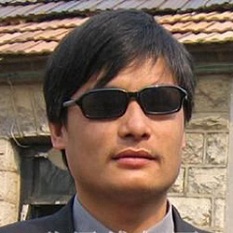 China has never been the epitome of a clean human rights record. However it does not tolerate any lecture from another state on how to treat its citizens. The latest diplomatic drama involved Mr Chen a noted human rights lawyer and activist who was hounded by the Chinese authorities and who was forced to take shelter in the US embassy for six days. Chen Guangcheng took refuge in the US embassy after he escaped house arrest. However after six days of being holed in the US embassy, a comprise was reached between the officials in Beijing and those of Washington. However an interview to the press by Mr Chen revealed quite startling news, he stated that he had agreed to the compromise fearing for his wife's safety. The Chinese officials have been known to go back on their word. Many activists consider the Obama administration naive for having faith in the Chinese administration. Renee Xia states The Chinese promise of Chens safety and freedom is unenforceable, she said.
"The government has no credibility — the record speaks volumes to the contrary — and I think this agreement will come back to haunt the Obama administration."
China on the other hand has lashed out at the US administration for the manner in which the whole affair was handled and demanded an apology. The Chinese claimed that it was an internal affair and the US has no business poking its head. Mr Chen's plight is also overshadowed by the Strategic and Economic dialogue due to begin today.