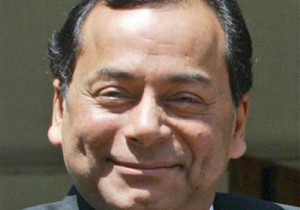 The Indian billionaire, and former Vodafone business partner and chairman of London blue chip stock Essar Energy, Ravikant Ruia, has been charged with "criminal conspiracy" and "cheating" as a probe into the alleged corruption in India's   mobile telecoms sector goes in-depth.
On Monday charges were filed by the Central Bureau of Investigation on matters relating to the allegations against Ruia who is at present the vice chairman of Essar Group, which is an Inidan multinational and also a member of India's fourth most affluent family. Anshuman Ruia  who is the nephew of Ruia is the  board director responsible for the telecoms business of the Essar Group. Anshuman and three other executives at Essar and at another company, Loop Telecom are also suspected to be involved in the current issue.
The Essar Group is allegedto have violated the license guidelines that prohibit an operator from owning more than 10 percent of a different mobile network which has licenses in the same service locale.
The Essar Group made it evident that they will "take legal recourse" and that there are "no charges of corruption or involvement in the 2G scam" against them.
The company has maintained it stand that it holds only 2.15 percent in Loop and that it has not violated any guidelines thereof.
The Ruia brothers are the most recent addition to the famous names in the ongoing telecom investigation in which fourteen people, including two former billionaires, have been jailed. However the 11 out of the 14 were finally released on bail in late November after having spent more than a few months in custody.
Indian billionaire Ravi Ruia charged over mobile licenses
Report by Radhalakshmi R