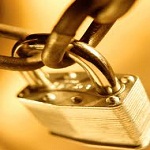 11 countries were evaluated and India got a shameful index of 6.24 out of 25. While US came off as a winner with 23.73 and Britain coming in second at 22.40, due to their string intellectual property rights and policies which are effective and up to date, India has a long way to go. With a total stock of intellectual property valued at around $5.8 trillion, 55 million Americans work in industries that depend heavily on intellectual property rights protection, which has concurred as a reason for its strong policies.
India also received a zero in the section awarding points for membership in international agreements. Meanwhile, New Delhi has attained focus for high rates of software and music piracy.
Brazil, Russia, India and China are the low-four which need to improve their copyright, trademark and intellectual rights. A lot of improvement is needed. with some currently prevailing laws like Patents (Amendment) Act, 2005,Patents (Amendment) Act, 2002, Protection of Plant Varieties and Farmers' Rights Act, 2001, Copyright (Amendment) Act, 1999,The Geographical Indications of Goods (Registration and Protection) Act, 1999,The Trade Marks Act, 1999, Patents (Amendment) Act, 1999, Copyright Act, 1957, etc and many conventions and treaties for India to yet sign and ratify, India needs a makeover.
Shalini Singh,
Gujarat National Law University,
Gandhinagar, Gujarat