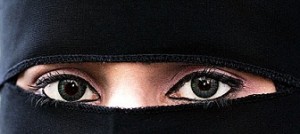 In a move termed by many as demonizing Islam and marginalizing Muslims the Kansas governor signed a bill that would effectively prevent the use of any legal codes perceived as foreign in state agencies and Courts? Supporters of the law however argue that the bill is not intended to be discriminatory to any religion. Besides they state that the bill does not mention names of any religious or legal system and is a broad based blanket ban on all foreign legal codes.
"This bill should provide protection for Kansas citizens from the application of foreign laws," said Stephen Gele, spokesman for the American Public Policy Alliance, a Michigan group promoting model legislation similar to the new Kansas law. "The bill does not read, in any way, to be discriminatory against any religion.
However Muslim groups in the country differ with this view. They feel that this piece of legislation is part of the growing anti Muslim sentiment around the world. They pointed out how the implementation of sharia law was seen as a threat mentioned while booting this bill. Many believe that the perceived threat is just hysteria. No cases have been known to be decided to be based on the Islamic code. Supporters of the law however stated that the law will protect American values.