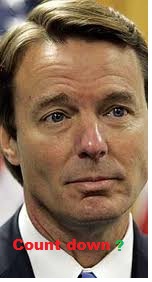 Andrew Young former aide of the former presidential candidate, John Edwards who was accused for using campaign funds to hide his affair made up a statement before the jury that 101 year old heiress Rachel Mellon, who used to give thousands of dollars to Edward, which John Edwards used to spend for concealing the news about his affair. He further said that Mellon also thinks that John Edwards is going to be the savior of America, ie why he is awarding such a huge sum of money to Edward.
Young was more than an aid to John Edwards. Young and Edward attended the college together. Even young was the one who was even tasked with buying Christmas presents to Edwards Children. The prosecutors is  of the view that Edward action of  collecting  about $725,000 from Mellon and more than $200,000 from Fred Baron, a now-deceased Texas lawyer who was his finance chairman  and using it for Hunters medical and living expenses, travel and accommodations is illegal and is violating federal law.
Former senator to face 30 years imprisonment
John Edwards had admitted his affair with Hunter in 2008 and admitted the paternity of Hunters child in 2010. The defense is arguing that the money Edwards received was used for person reasons, so as to protect Elizabeth, Edwards's wife, who was dying of cancer. Edwards is insisting that his actions were not illegal and there is nothing wrong with his actions.
The defense argues the money he received from Mellon and Baron was for personal reasons – to protect Edwards' wife, Elizabeth, who was dying of cancer, and his family from public humiliation. Edwards has said his actions were wrong but insisted they were not illegal. The couple got separated after Edwards accepting the paternity of Hunters child. But John Edwards was at her bed side when she died in 2010.