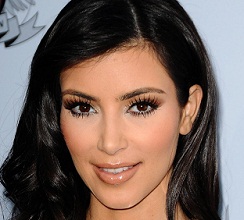 Kim Kardashian and Kris Humphries get married in August 2011 and Kim moved for divorce in October the same year. But till date divorce has not been granted to the party's and the legal proceeding are extending indefinitely. Kris Humphries wants to press for an annulment as he holds that the entire 72 – day marriage was a fraud. He also contended that everything, from the televised proposal to the marriage was done intentionally to attract media attention. It was no surprise to Kim. Moreover Kris had only wanted a close and intimate proposal but Kim forced him to do it all on television. This one event alone raised the viewers of Kim's reality show massively raining down money into her coffers. The marriage itself was a sham. The prenuptial agreement has also made it clear that there is no question of spousal support. Additionally Kim has said that if the proceedings travel down the annulment path and she is forced to trial, if she wins then her legal fees is to be footed by Kris.
Kim's lawyer Laura Wasser however has pleaded before the court on May 4rth to get the divorce ball rolling as fast as possible and get it over with soon. She has also said that Kris is prolonging the divorce proceedings simply because of his hurt feelings and that he intends another media exposed to hurt her clients image and that her client is entitled to a divorce as more than six months have passed since she filed the divorce petition.
How one can challenge the sanctity of institution of marriage in such a sacrilegious way is beyond me. People, really, get married to stay married but practically, get married to get divorced and of course to claim alimony.