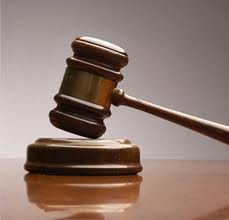 Leigh Day, a law firm has filed law suit against the Commissioner for the British Indian Ocean Territory alleging rendition and torture of a Libyan rebel
The law suit was filed on the behalf of Abdel Hakim Belhadj; the present head of the Tripoli Military Council. Mr. Belhadj was hailed for his role in uprising against the Gaddafi regime has already filed legal suits against the UK government, its security forces and the former director of Counter terrorism at MI6.
Mr. Belhadj, who has been hailed for his role in the uprising against Muammar Gaddafi's regime and is already suing the Government of United Kingdom, its security forces and Sir Mark Allen a former director of counter-terrorism at MI6.
Further according to the Libyan Rebel all the evidence regarding the UK'S role in performing the torture can be established from a number of documents which is with the Libyan Security Services, which came to light after Gaddafi was ousted. In the paper filed, it is alleged that the commissioner is also involved in the alleged rendition and imprisonment of Belhadj and his wife in Diego Garcia.
Further Mr. Belhadj had been living in exile in 2004 in Beijing China when he alleges that he was  tortured after detaining with his wife on their journey to U.K were they  are trying to seek asylum.
Further according to Legal Director at Reprieve, Cori Crider  who was appointed as the US Counsel for Mr. Belched, the government has always lied when they ask them about the case and it took months to get response from the government on the question whether Belhadj and his wife was taken to Gaddafi via Diego Garcia as planned. Cori Crider further said that all that the family wants is to know the whole truth about their faith and Britain's role so as to ensure that this won't happen to anyone else in the near future.
Further according to foreign office spokeswoman the police investigation is underway, so they cannot say anything on that matter.