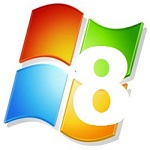 Microsoft's recently launched Windows 8 is already facing a lawsuit for patent infringement. A Portland based Company called Surfcast has brought an action against Microsoft as it claims to have had already patented the concept of Live Tiles, an integral feature of Windows 8. The Live Tiles are dynamic self updating icons that have been developed as a replacement for the Start Menu, which is seen in the previous versions of Microsoft Operating System. Each tile can be dragged around and its positioning changed. Every aspect of each tile is constantly updating itself even if it is not in active use. They are different from an icon because they can be both selectable and live, containing refresh content.
Surfcast claims that it infringes against one of its patent issued by the USPTA in 2004. The patent covers a graphical user interface that can be used as a  simultaneous use of information from the multitude of information sources and it goes on to detail how this information is presented in a title grid format and refresh and update itself. However, Microsoft has its own patent on the Live Tile Functionality issued in April 2011. Surfcast has pointed out in its lawsuit that Microsoft's patent references Surfcast as prior art.
The lawsuit claims that Microsoft infringes the patent directly through their new Windows 8 products. It further claims that Microsoft is actively and willfully directing developers to make apps that would result in infringement of its patent. A statement released by Ovid Santoro, the CEO of Surfcast says that the concept of Live Tiles was developed by them in the 1990s which was ahead of its time. But Surfcast has not shown that it has actually used its patent in any development.
A Microsoft spokesman has also issued a statement which says that the Company is "confident to prove to the court that these claims are without merit." Surfcasts request is to receive an award of damages caused due to Products of Microsoft. But it is unclear on how damage it will have on Surfcasts potential revenue as it does not make any products of its own.
Lawsuit over Microsoft Windows 8 live tiles
Anjana Ravi,
NUALS