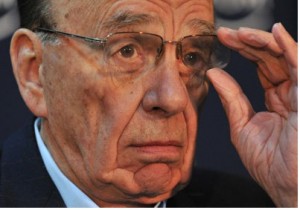 Rupert Murdoch yet again is facing legal suit as lawyers representing the alleged victims of phone hacking in US began collecting evidence against his global media empire, as a step towards possible court action.
Mark Lewis an English lawyer and Norman Siegel, his American legal partner have revealed that they have been approached by at least 10 people carrying complaints against the Murdoch's  news corporation Mark Lewis, was the one who acted as a driving force behind phone hacking revelations in the UK.
The complaints were mainly concerned with the alleged hacking by News of the World journalists into phones in the US Lewis also revealed that it is his fourth case of alleged phone hacking in US. Siegel, who was the former head of New York Civil Liberties Union, said that he was contacted by 6 people, with complaints against News Corps outlets. Lewis is of the view that he have enough evidence to point out about the phone hacking.
An individual who violates telecom privacy for the purposes of commercial advantage can face an imprisonment up to 5 years or 10 years based on the seriousness of the offence. Civil courts can also claim damages against the profits earned by the violators. This new legal charges can have a serious effect on Rupert Murdoch, James Murdoch's youngest son who recently relocated to New York from London. Anyway both Murdoch's have been asked to give evidence for the Leveson inquiry into phone hacking in London next week.