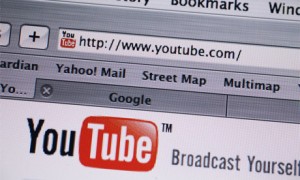 United States appellate court revised district court's decision in the lawsuit filed by Viacom against YouTube. In its verdict US appellate court has held that YouTube had reasonable knowledge on the infringing activity taking place in its website and further referred the lower courts action of dismissing the appeal as a grave mistake.
The $1 billion law suit was originally filed by Viacom in 2007 alleging YouTube for improperly broadcasting 79,000 copyrighted videos on its website between 2005 and 2006. In its law suit filed against YouTube Viacom has contended that no possible step was taken Google or YouTube to stop patent infringement on their site.
The suit filed by Viacom, marked as a symbol of clash between the entrenched media companies and the upstarts that compete with them.
Further Circuit Court judge, Jose A. Cabranes pointed out that from the evidence submitted by Viacom i.e. from the Premier League soccer footage and episodes of South Park to space shuttle footage and Bud Light commercials it is crystal clear that YouTube was clearly aware about the infringing content available on their site.
From the statement made by Viacom, it is clear that Viacom is very happy with the circuit court decision.
UNITED STATES CIRCUIT COURT REVISED DISTRICT COURT DECISION IN VIACOMS $1 BILLION LAWSUIT AGAINST YOUTUBE
Navanitha Warrier,
Kerala Law Academy