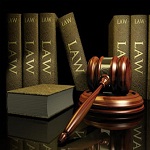 Even as Greek gangs are multiplying all over in every criminal activity thinkable and getting convicted in group of five and three's…in Vancouver, a famous Vernon lawyer William Jacob Mastop has pleaded guilty of being involved in criminality of Greek gangs. In B.C. Supreme Court Thursday, in the same high-security courtroom where members of the Greeks gang were found guilty of murder Nov. 25, Mastop, 46, pleaded guilty of committing criminal activities prohibited by law in involvement with Greek goons.
Crown David Jardine cited such case of being first of its kinds in Canadian history, he said, ""To my knowledge there has been no other case in Canada where a lawyer has been charged – and now admitted – to participating in the activities of a criminal organization. So it is unprecedented from that point of view,"
Law Society communications manager Robyn Crisanti said a disciplinary process will get underway as soon as Mastop is sentenced. The Vancouver hot shot is believed to be given a federal sentence. The trial went smoothly, mastop complying fully and the court heard taped telephonic conversations between the gang members and him, regarding the killing of 3 drug associates. Mastop's bail includes a ban from practicing law until the end of proceedings, among other unnamed conditions.
Shalini Singh,
Gujarat National Law University,
Gandhinagar, Gujarat