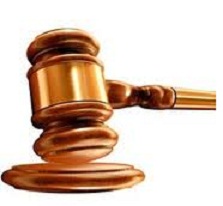 The government's controversial bill reducing the legal aid in England and Wades is now ready to become law. But the effort to amend that part of the bill which deals with domestic violence was an utter failure. The parliamentary passage witnessed 14 times defeat in the Lords, and now is waiting for Royal assent.
According to the former attorney general, this bill will have an adverse effect on woman. The House of Lords supported the bill with 238 votes on each side, which ultimately resulted in the victory of the government.
Further Lady Scotland asked the lawmakers to remove the 12 month time limit for anyone seeking legal aid to bring up their claim of domestic violence.
The campaigners is of the view that this is not enough as many of the victims wait for years before reporting about their abusers.
Lord McNally, justice minister said that the government arrived at the decision by listening and understanding what Lord and MPs said about the proposals. He also added that ministers are agreeing that the domestic violence victims should receive legal aid that the new deal was worthy to support. He further said that this package signifies an important movement by the government.